About this programme
3ie's Promoting Latrine Use in Rural India Thematic Programme will support the design and implementation of rapid impact evaluations of interventions that indicate, in the first phase of the grant, a high potential to increase latrine use in rural India. This new programme will support studies that apply insights from behavioural science in order to address supply or demand factors influencing latrine use. This programme aims to generate evidence on the design
and implementation of context-specific, low-cost interventions that can be implemented and scaled-up with the resources available through the Government of India's current national sanitation programme, Swachh Bharat Mission (SBM; Clean India Mission) and/or any voluntary household contributions. The results of the 3ie-supported impact evaluations are expected to inform SBM before its conclusion on 2 October 2019. 
Background
Open defecation (OD) is a widespread and persistent health challenge and India represents the majority of the world's open defecation. According to the World Health Organization and UNICEF, in 2015, over 520 million people practiced open defecation in India, with the vast majority concentrated in rural areas. Research has shown that open defecation severely increases the risk of neonatal mortality, stunting and contracting infectious diseases.
Even though latrine use has widely been cited in the mass media as a key factor for reducing OD, very few quantitative studies have focused on latrine use as a primary or secondary outcome. To address this knowledge gap in research, 3ie's programme is investigating the multidimensional supply and demand factors influencing latrine use in order reduce open defecation.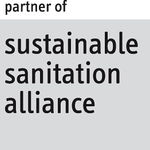 3ie is proud to be a partner of the Sustainable Sanitation Alliance (SuSanA). SuSanA is an open international alliance with members who share a common vision on sustainable sanitation and are dedicated to understanding viable and sustainable sanitation solutions
How to Apply
---
The Promoting Latrine Use in Rural India Thematic Window is now closed for applications. Listed below are the key documents that were required for this application. The deadline for submitting applications was 18:00 Indian Standard Time, 27 September 2016.