What we offer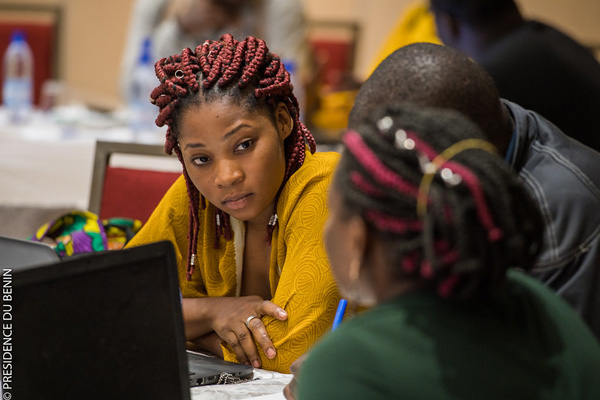 3ie supports the production, synthesis and uptake of high-quality evidence. We offer a full suite of evidence products, including impact evaluations, systematic reviews, evidence gap maps, and rapid evidence briefs. We also work with our partners to strengthen their capacities to conduct evaluations, use high-quality evidence in decision-making, track evidence uptake, and ensure that research meets the highest standards of transparency. Our reach is global, having supported evaluations in more than 50 countries on topics spanning the full range of development sectors, including education, health, economic growth, environmental protection and governance.
All of our services benefit from our established expertise in evidence production and use, ensuring high-quality, on-time and relevant results. We focus on the following areas of evidence-informed policy and practice:
At the core of our work, impact evaluations are rigorous studies that measure the effects of international development programmes. We focus on conducting impact evaluations on policy-relevant research questions where credible findings can drive decision-making. In addition to quantitatively measuring a programme's effect, we believe the most useful impact evaluations seek to understand why a program worked and at what cost.
3ie invented evidence gap maps, which provide a visual overview of existing and ongoing studies or reviews in a sector or sub-sector of international development. These maps help policymakers find the most relevant evidence for a given question, thereby improving decision-making.
Our synthesis products, including systematic reviews, integrate findings from multiple different studies which address a common research question. Because they look systematically across the evidence base to see what works and why, systematic reviews and other synthesis products are more reliable for decision-making than results from a single study used in an ad hoc way.
For policy timelines that move more quickly than traditional evaluations, our helpdesk services and rapid evidence products are responsive without sacrificing rigour. From Rapid Response Briefs to Just-in-Time Support, we offer solutions tailored for specific policy contexts.
We work with governments and other organizations to build their capacities in evaluation and evidence-informed decision-making. In addition to providing trainings on a wide range of evaluation methods, we offer ongoing support services to ensure our partners have access to the most up-to-date evidence and evaluation tools.
Evaluations only have an impact if their findings are used. We monitor and critically evaluate evidence uptake using contribution tracing. To achieve results, we also promote the dissemination of findings both in-house and by training research teams at partner organizations. Our specialized tools include our typology of seven types of evidence impact, an extensive set of uptake indicators and a tested repertoire of policymaker engagement approaches.
In all of our work, transparency, reproducibility, and ethics are core considerations. To meet these commitments, we have developed and refined tools to keep research transparent, replicable, and ethical while responding to the needs of researchers, decision-makers, research participants, and the broader communities where we work.
Want to learn more? Drop us a line at info@3ieimpact.org for a personalized consultation with an Evaluation Specialist.