Evidence synthesis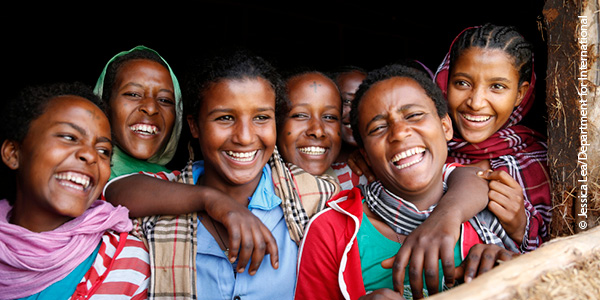 We are global leaders in producing and assuring the quality of theory-based systematic reviews of the effectiveness of development interventions. 3ie continues to innovate and improve synthesis and systematic review methodologies and the uptake and use of synthesised evidence. 
What we offer
Development Evidence Portal: Our new portal includes more than 700 completed reviews and protocols is the largest of its kind focused on development effectiveness. Users can quickly access, search, and sort through and link to reports
Innovative research outputs tailored for policymakers: 3ie's in-house research team produces systematic reviews, evidence gap maps and tailored summaries ensuring that the evidence is accessible to decision makers.
Support for high-quality systematic reviews: 3ie partners with the Campbell Collaboration to provide training and technical support to review authors.
Services: 3ie can respond to requests for specific services, such as managing calls for proposals, assuring the quality of systematic reviews or evidence mapping, delivering tailored training, and conducting systematic reviews and evidence gap maps on demand.
Funding for systematic reviews: 3ie regularly works with other development funders to identify where there are evidence synthesis gaps and organise grant-making and then support and manage selected review teams to deliver new quality review evidence. Visit our funding page for more information. 
What is a systematic review?
Systematic reviews synthesise the best available evidence on a specific research question. Because they look systematically across the evidence base being reviewed to see what works and why, they are more reliable for decision-making than the results of a single study or looking at study results in an ad hoc way.
Systematic reviews use explicit and transparent procedures to identify all available research evidence relevant for a specific question. To ensure that systematic reviews are reliable and replicable they must have a clear inclusion and exclusion criteria, an explicit search strategy and systematic procedures for data extraction, and critical appraisal and analysis of included studies. When appropriate, findings from individual studies should be combined using statistical meta-analysis. 
3ie systematic reviews examine evidence on social or economic development interventions in low- and middle-income countries. All 3ie-funded systematic reviews are carried out according to recognised international standards and are usually registered with the Campbell Collaboration, which provides training and support to review authors.
Want to learn more? Drop us a line at info@3ieimpact.org for a personalized consultation with an Evaluation Specialist.