David de Ferranti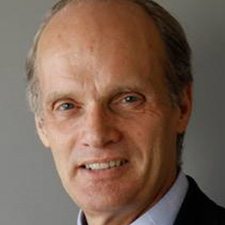 ddeferranti(at)3ieimpact(dot)org
Senior Research Fellow
David de Ferranti is a senior research fellow at 3ie. From 2019 through 2022, he was Director of 3ie's Washington Office and served as a member of our senior management team, providing strategic advice and direction, leading initiatives on business development and partnerships, and contributing to evaluation programs and other technical work.
Prior to joining 3ie, he was the founder, president, and chief executive officer of Results for Development (R4D) and now serves as its Board Chair. Before that, David was at the World Bank, rising to its senior management team and leading its work on health, education, nutrition, population, and social protection. He also headed the Bank's Latin America and the Caribbean program, overseeing a US$25 billion loan portfolio and a staff of 700 in 16 locations. Previously, he was second-in-command of the US federal government agency responsible for the food and nutrition programs for low-income households in the US. Also, he spent seven years at the RAND Corporation, the think tank, leading policy research on US domestic programs.
He currently serves as Board Chair of two not-for-profits and is a board member of two others. He was on the Rockefeller Foundation Board for ten years, the maximum time allowed, where he chaired its oversight committee responsible for investing the Foundation's US$4 billion endowment. He has been a Senior Fellow at the Brookings Institution and the United Nations Foundation, as well as a visiting professor at Harvard and Georgetown Universities.
Evaluation, applied research, evidence-informed policymaking, and program design, implementation and assessment have been at the heart of his over three decades in international development, working on and in over 35 countries in Africa, Asia and Latin America. He holds a PhD in Economics from Princeton University, with an outstanding dissertation award, and a BA from Yale University Phi Beta Kappa and Magma cum Laude. David has over 50 publications.
---
The Research Fellows Program brings together experts from diverse backgrounds to provide intellectual leadership and technical support to strategic areas for 3ie. Our fellows work with our global team and are uniquely positioned to lead or support new and ongoing initiatives and programs in their areas of expertise.