Teresa Reinaga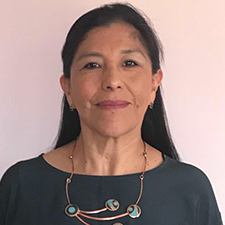 Senior Research Fellow
Teresa is a partner at Sistemas Integrales. She has more than 12 years of experience in the public sector, mainly in the design of social policies and systems to monitor the effects of social public policies focusing on education and poverty reduction.
For the past 13 years, Teresa has participated in impact evaluation projects performing quality assurance, questionnaire design, fieldwork organization, and survey implementation. She has been a part of work teams on different research topics, for example, health, gender, education, land reclamation, and poverty, and has authored and co-authored various papers published as a result of her research. Teresa lives in La Paz, Bolivia.
---
The Research Fellows Program brings together experts from diverse backgrounds to provide intellectual leadership and technical support to strategic areas for 3ie. Our fellows work with our global team and are uniquely positioned to lead or support new and ongoing initiatives and programs in their areas of expertise.