3ie at IDB's 2023 Knowledge Week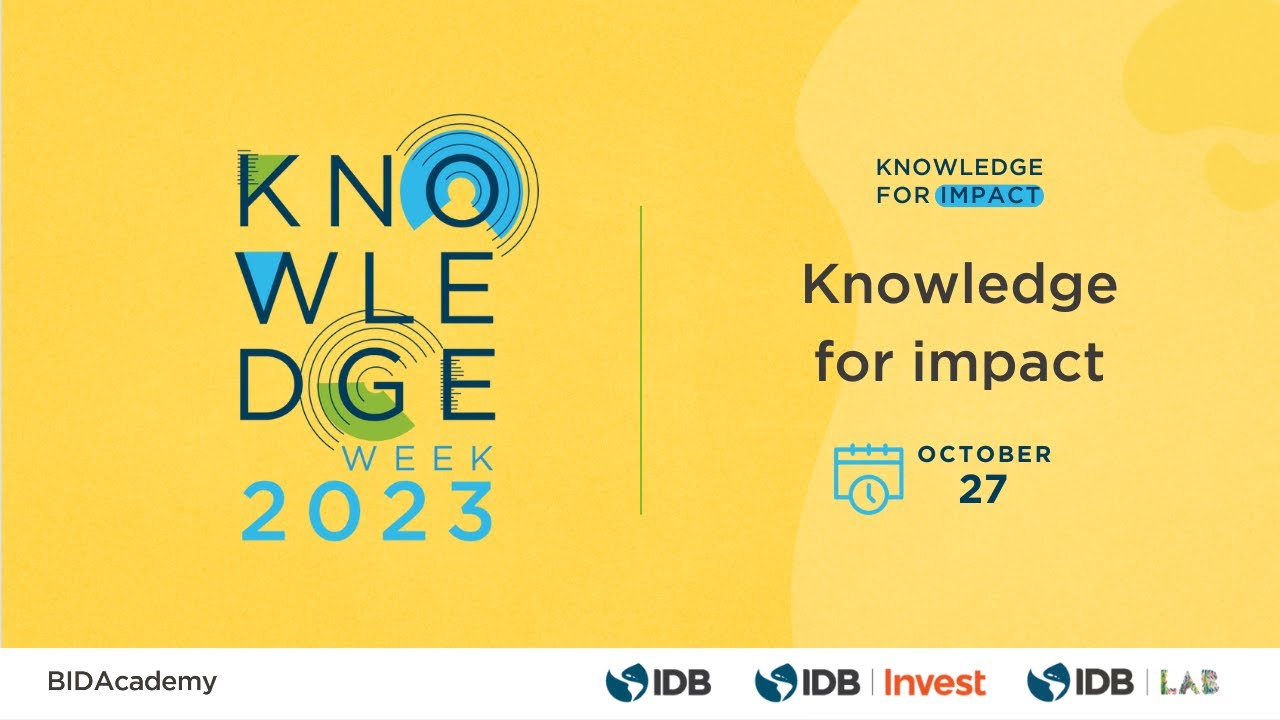 Efficient use of resources, evidence, and data to inform decision-making, lessons learned, and continuous measurement and evaluation are critical. In this week-long event organized by IDB, world-renowned experts, networks, and global community came together to discuss and deliberate on development effectiveness.
3ie leadership is part of the following sessions.
23 October
How to Promote Development Effectiveness?
11:00 am - 12:00 pm ET
Panellists:
Sir Ronald Cohen, president of the Global Steering Group for Impact Investment (GSG)
Marie Gaarder, executive director, International Initiative for Impact Evaluation (3ie)
Carolina Trivelli, senior researcher at Instituto de Estudios Peruanos (IEP)
Alexandre Meira da Rosa, manager of strategic planning and development effectiveness, IDB (Moderator)
24 October
Scaling Social Investments and Poverty Relief Programs
9:30 am - 10:30 am ET
Masterclass:
Sally Grantham-McGregor, emerita professor of child health and nutrition, University College London (UCL)
Sebastián Martínez, director of evaluation, 3ie
Marta Rubio-Codina, senior economist, IDB