Regional conference on impact assessment in Francophone Africa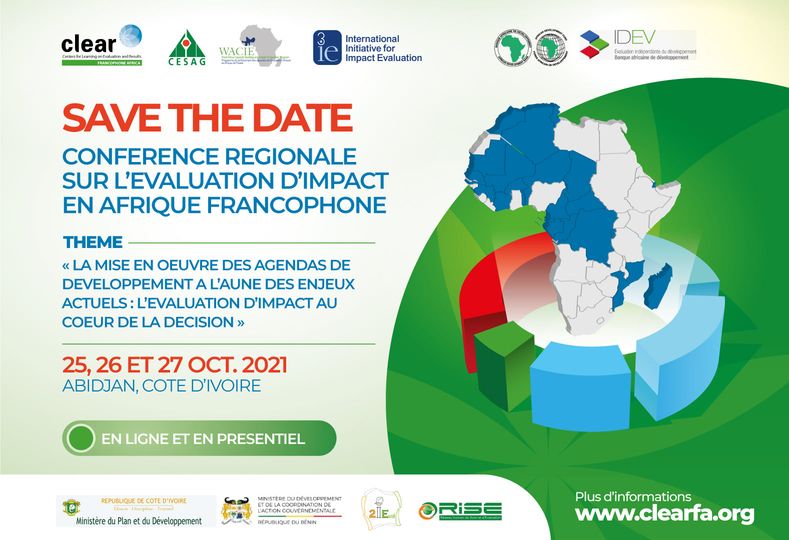 The CLEAR Regional Center for Francophone Africa (CLEAR FA) and 3ie's West Africa Capacity Building and Impact Assessment Program (WACIE / 3ie) are organizing a regional conference with the support of the Independent Evaluation of the Development (IDEV) of the African Development Bank (AfDB). The conference aims to assess the role and contributions of impact evaluations in the implementation of evidence-informed public policies, within the framework of the SDGs and the African Union's 2063 agenda.
This conference will be held in-person in will be in French.
Place: Abidjan, Cote DÍvorie