Reinvigorating the evidence agenda at development organizations
On the occasion of 3ie's 15th anniversary, evidence leaders, operational experts, decision-makers and researchers come together to reflect on and share ways to address institutional and structural barriers to evidence use. The aim of this panel discussion was to promote learning and strengthen the use of evidence in development institutions. The event was co-organized with our long-standing partner, the Center for Global Development (CGD).
Venue: CGD's DC office, 2055 L Street NW, Floor 5, 20036, Washington, DC
Time: 10:30 am - noon ET | 3:30 - 5:00 pm BST
Chairs: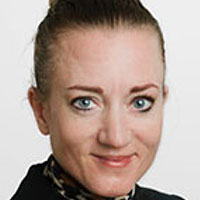 Marie Gaarder, Executive director, 3ie
Dr Marie Gaarder is the executive director of 3ie. She has over 25 years of experience managing operational and research projects with a development focus. Prior to joining 3ie, she was a manager in the World Bank's Independent Evaluation Group, overseeing thematic, sector, corporate and project evaluations. She has also worked as the director of the evaluation department at the Norwegian Agency for Development Cooperation, where she was in charge of independent evaluation of programmes and activities financed over the Norwegian aid budget.'
---

Amanda Glassman, Executive vice president and senior fellow at the Center for Global Development and also serves as chief executive officer of CGD Europe
Amanda Glassman is executive vice president and senior fellow at the Center for Global Development and also serves as chief executive officer of CGD Europe. Her research focuses on priority-setting, resource allocation and value for money in global health, as well as data for development. Prior to her current position, she served as director for global health policy at the Center from 2010 to 2016, and has more than 25 years of experience working on health and social protection policy and programs in Latin America and elsewhere in the developing world.
Keynote Speaker:

Ilan Goldfajn, President, Inter-American Development Bank
Ilan Goldfajn was elected IDB president on November 20, 2022. Mr. Goldfajn served as Director of the Western Hemisphere Department at the International Monetary Fund in 2022, where he helped countries implement IMF-supported programs to address an unprecedented array of challenges. He also contributed to the region's policy dialogue on climate change with the IMF and oversaw the first Resilience and Sustainability Facility of the institution. Earlier in his career, he worked as an economist at the IMF, 1996-1999.
---
Panellists: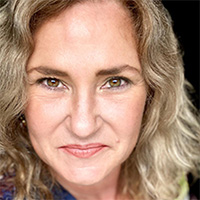 Arianna Legovini, Director of the Development Impact Evaluation (DIME), Development Economics, The World Bank
Arianna Legovini is the Director of the Development Impact Evaluation (DIME) department at the World Bank. She created the DIME model to transform the way data and impact evaluation evidence is generated and channelled into policy action.
---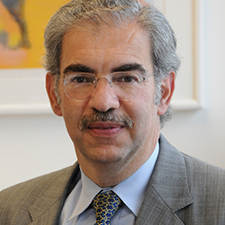 Santiago Levy, Non-resident Senior Fellow, Brookings Institution and 3ie Board Member
Santiago Levy is a Non-resident Senior Fellow at The Brookings Institution and Senior Advisor to the United Nations Development Program. He is also a 3ie Board Member. Prior to this, he was president of the Latin American and Caribbean Economic Association and spent a decade as the vice president for sectors and knowledge at the Inter-American Development Bank. He also served as the Deputy Minister at Mexico's Ministry of Finance and Public Credit from 1994-2000 and was head of Mexico's Social Security Institute between 2000 and 2005.
---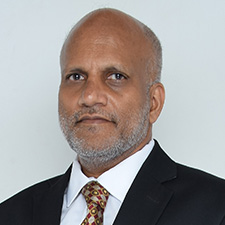 Sekhar Bonu, former Director General, Development Monitoring and Evaluation Office, NITI Aayog, New Delhi, and 3ie Board Member
Bonu is a senior fellow at NITI Aayog, the Government of India's think tank in New Delhi. Previously (from April 2019 to June 2022), he worked as the Director General of the Development Monitoring and Evaluation Office at NITI Aayog. Prior to that, he worked at the Asian Development Bank (ADB), Manila, Philippines, from 2004 to 2019. At ADB, he worked on health, urban infrastructure development and regional cooperation, mainly in the South Asia region.
---

Håvard Mokleiv Nygård, Director of Knowledge, Norad
Håvard is Director of Knowledge of the Norwegian Agency for Development Cooperation (Norad). Prior to this, Håvard has been a researcher at PRIO since 2014. He has worked with statistical methods and bringing new data science tools into peace and conflict research. His work has focused on conditions of violent conflict and peace, conflict patterns, and governance. He holds a PhD in political science from the University of Oslo.
---

Nathanael Bevan, Deputy Director Research, Research & Evidence Directorate, FCDO
Nathanael Bevan is currently the Deputy Director Research, Research & Evidence Directorate, FCDO. Formerly, he was the Head of Development  at FCDO Nepal. Prior to taking up this role, he led the office's work on Economic Development when it was known to be DFID and was Deputy Head of DFID's Evidence Department with a particular focus on improving how DFID uses rigorous evidence to inform spending decisions. He also held the position of DFID's Head of Profession for Government Social Research. He has extensive experience in working with partner country governments to support improvements to their use of data and research to tackle priority development challenges. Nathanael is a Social Researcher by background and has held a range of analytical roles across government including in the Home Office, Treasury, and in crime and policing.
---

Anne Healy, Senior Advisor to the Chief Economist, US Agency for International Development (USAID)
Anne Healy is the current Senior Advisor to the Chief Economist at the USAID. Earlier, she was the Director of Evidence to Scales (E2S) at J-PAL. She has served as the Chief Innovation Officer at Evidence Action, and as Chief of Development Innovation Ventures at USAID. Under the Obama administration, she has also served as the Senior Advisor to the Deputy Secretary of State for Management and Resources.