Jennifer Stevenson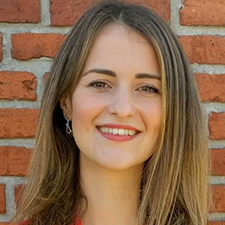 Senior Research Fellow
Jen Stevenson is a 3ie Senior Research Fellow with more than 10 years' experience working on the generation and synthesis of evidence to inform policy. She is currently an independent consultant working on commissioning and undertaking of impact evaluations and synthesis in education and other areas of social policy for several non-governmental organizations..
Most recently, she was Acting Head of Evaluation at the Education Endowment Foundation (EEF), the What Works Centre for Education in England. In her time at the EEF, she managed a portfolio of more than 30 RCTs, quasi-experimental studies and pilot evaluations and as Head oversaw the EEF's approach to impact and process evaluation. In addition, she managed the Global Trials Fund, a £5 million pot of funding to support the EEF's international partners in Jordan, Chile, Spain, Australia, South Africa and Cameroon to commission and manage RCTs and pilot evaluations.
She has previously spent six years working with 3ie's Synthesis and Reviews Office where she contributed to methodological development and production of systematic reviews and evidence gap maps in international development. She is an Associate Editor for the International Development Coordinating Group of the Campbell Collaboration.
Jen holds a Master's in Public Policy from University College London.
---
The Research Fellows Program brings together experts from diverse backgrounds to provide intellectual leadership and technical support to strategic areas for 3ie. Our fellows work with our global team and are uniquely positioned to lead or support new and ongoing initiatives and programs in their areas of expertise.