John Eyers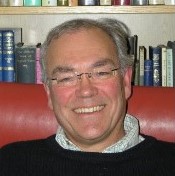 Senior Research Fellow
John Eyers is a 3ie research fellow with 40 years of expertise in information access and retrieval. His work focuses on constructing complex database search strategies for systematic reviews, evidence gap maps and rapid evidence appraisals, and reviewing search methods for the Campbell Collaboration. He has also run search methods workshops in various parts of the world including Afghanistan, India, Bangladesh, Malawi, Nigeria, Tanzania, Kenya, Uganda, Mali as well as in various European countries.
Since leaving London School of Hygiene & Tropical Medicine, he has worked on a consultancy basis for the EPOC Group of Cochrane Collaboration, the WHO, the Swiss Tropical & Public Health Institute, the UK's National Centre for Social Research (NatCen) and various NGOs. He is currently Trials Search Coordinator for 3ie, advising both staff and funded authors on searches for their research.
---
The Research Fellows Program brings together experts from diverse backgrounds to provide intellectual leadership and technical support to strategic areas for 3ie. Our fellows work with our global team and are uniquely positioned to lead or support new and ongoing initiatives and programs in their areas of expertise.