Michael Bamberger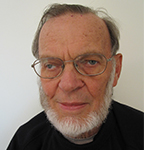 Senior Research Fellow
Michael Bamberger is a 3ie senior research fellow. Since retiring from the World Bank in 2000 he has been an independent development evaluation consultant. He has consulted with 10 UN agencies, multilateral and bilateral development agencies, development banks, foundations, NGOs, and governments on the evaluation of development policies and programs. Michael has spent more than 40 years evaluating development programs in Africa, Asia and Latin America, including 25 years as a senior sociologist with the World Bank. His work has focused on poverty and social exclusion, gender equality, urban development and the challenges of evaluating the SDGs. Since 2015, he has worked on the opportunities and challenges for integrating new information technology into the evaluation of development programs. One his focus areas concerns the reasons why relatively few big data publications address program evaluation and the use of experimental and quasi-experimental designs, and the need to build bridges between data scientists and evaluators.
His recent publications include: Measuring results and impact in the age of big data [with Pete York]; Evaluation in the age of big data; Dealing with complexity in development evaluation, [with Jos Vaessen and Estelle Raimondo]; RealWorld Evaluation: working under budget, time, data and political constraints [with Linda Mabry]; and Evaluating the Sustainable Development Goals through equity-focused and gender-responsive evaluations. [with Marco Segone and Florencia Tateossian].
He was on the faculty of the International Program for Development Evaluation Training (IPDET) for 15 years and the Foundation for Advanced Studies for International Development (FASID) in Tokyo for more than 10 years. He regularly organizes workshops and webinars on big data and evaluation, evaluating the SDGs, evaluating complex development programs and mixed methods evaluation.
Michael has a PhD in Sociology from the London School of Economics.
---
The Research Fellows Program brings together experts from diverse backgrounds to provide intellectual leadership and technical support to strategic areas for 3ie. Our fellows work with our global team and are uniquely positioned to lead or support new and ongoing initiatives and programs in their areas of expertise.