Pablo Celhay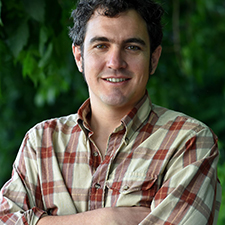 Research Fellow
Pablo Celhay is a 3ie research fellow and an Assistant Professor at the Government School and Department of Economics at the Pontificia Universidad Católica de Chile.
His research and teaching interests include health economics, development economics and impact evaluation methods. Pablo's regional focus is on the Latin American and the Caribbean region with field and research experience in Argentina, Bolivia, Chile, Dominican Republic, El Salvador, Mexico, and Nicaragua.
He has been a consultant and advisor for, among others, Inter-American Development Bank, World Bank, UNICEF, UNDP, and have worked closely with local authorities in Chile, especially in the area of Health Policy, implementing impact evaluations of different policies. Pablo is especially interested in the intended and unintended impacts of health policy on population's health across different demographic profiles and contexts.
He received his PhD from the Harris School at the University of Chicago.
---
The Research Fellows Program brings together experts from diverse backgrounds to provide intellectual leadership and technical support to strategic areas for 3ie. Our fellows work with our global team and are uniquely positioned to lead or support new and ongoing initiatives and programs in their areas of expertise.