Patty Chang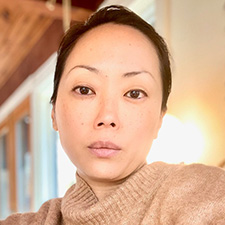 Senior Research Fellow
Patty Chang is a 3ie Senior Research Fellow and an Adjunct Associate Professor at the Graduate Program in International Relations at New York University.
She is a practitioner and researcher focusing on international and sub-national security, particularly the dynamics of major civil wars, illicit weapons trafficking, peace negotiations, and the management of armed conflict by international organizations. Her teaching interests include field research under conditions of armed conflict and post-conflict zones, peace operations, and peacebuilding. Her regional focus is on West Africa and the Sahel.
She has been a senior researcher and senior advisor to the Peace Research Institute Oslo, the Georgetown Institute for Women, Peace and Security, and the Harvard Program on Humanitarian Policy and Conflict Research. She has extensive experience working on evaluations in the UN system, having led numerous program and thematic evaluations for the UN Office of Internal Oversight Services, the UN Development Programme, the Department of Peace Operations, and the Department of Political and Peacebuilding Affairs.
She received her DPhil from the University of Oxford, England.
---
The Research Fellows Program brings together experts from diverse backgrounds to provide intellectual leadership and technical support to strategic areas for 3ie. Our fellows work with our global team and are uniquely positioned to lead or support new and ongoing initiatives and programs in their areas of expertise.