A classification of interventions and outcomes for international development evidence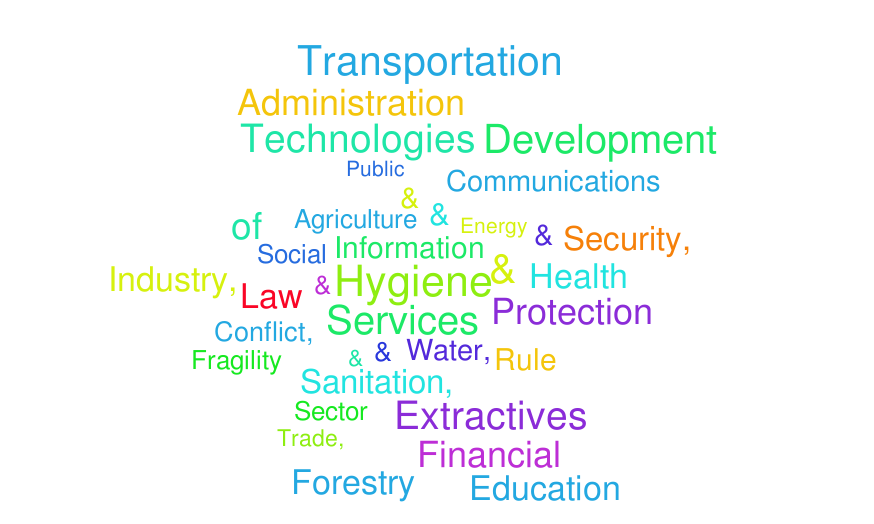 Ever had to scan a vast number of papers manually, just so you can find the evidence you need? Confused by the different terminologies used in a paper to talk about the same intervention? Annoyed that the abstract doesn't mention all the outcomes?
Well, you are not alone. 3ie has been working on synthesis products for a while now, and we know how resource intensive the search can be. Our Development Evidence Portal (now updated with 10,000+ studies), has an advanced search option to help you find what you need. While this is a good start to filtering your results, we realized that a standardized vocabulary for classifying interventions and outcomes could make it even easier. We looked and found there was no commonly agreed way to classify interventions and outcomes in international development. So, we started to develop one.
Whether you are a researcher, a practitioner or a policymaker, we think you might be interested in our latest innovation: An intervention-outcome taxonomy for international development.
What our taxonomy includes
We used a combination of existing typologies, iterative coding of a sample of studies and consultation with experts to develop an intervention-outcome taxonomy. The result is a hierarchical taxonomy of 1200+ interventions and 1700+ outcomes that are available in the Advanced Search dropdown.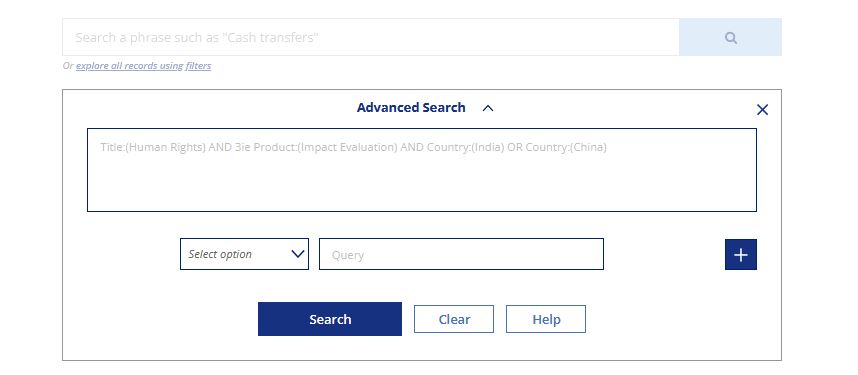 How to use our taxonomy
The taxonomy and associated definitions are nested across 13 sectors, 300 intervention types and 290 outcome categories. Our Taxonomy Explorer page provides multiple options for finding what you need, including an expandable tree structure that lets you drill down within a sector to find specific interventions or outcomes. Once you have identified the interventions and outcomes of interest, you can return to the main DEP site to find relevant studies. Detailed instructions on how to use the new feature can be found here.
Why this is important
We have applied this taxonomy to almost 7,000 impact evaluations and systematic reviews of socio-economic and health interventions in low- and middle-income countries, with several thousand more to be added in the coming months. In the interim, we believe this taxonomy can help you and the evidence community in the following ways:
You can quickly find the evidence you need
Our Development Evidence Portal allows users to search over 10,000 impact evaluations and systematic reviews sourced from academic databases and grey literature sources, using keyword searching and filtering by categories such as sector, geographical location and type of study. The introduction of the intervention and outcome taxonomy now allows users to more easily find evidence of interest by searching for studies focusing on specific interventions or outcomes. This is particularly useful when it comes to outcomes, which are not always reported in titles and abstracts.

Adopting a standardized vocabulary can ensure consistent reporting of interventions and outcomes
In medical sciences, standardisation of terminology and reporting is a long-standing tradition. There are many benefits to this sort of standardisation, but because international development covers such a broad range of sectors and disciplines, getting conceptual agreement among the broad range of stakeholders involved in each sector is challenging.

But if such standardisation could be achieved in international development, this lingua franca—and the associated attention to consistent descriptions of evaluated programmes and measured outcomes—could make research findings more relevant for the development community. It would facilitate discoverability, use and interpretation of new research. And could encourage more transparent and 'synthesis ready' reporting.
So our vision is, over time, to develop a commonly-accepted taxonomy of interventions and outcomes that provide a standardised vocabulary adopted by researchers and practitioners alike when describing interventions and outcomes. We know that to achieve this vision, we need to continue improving the taxonomy with input and buy-in from a broad array of stakeholders.
But this is an ambitious project. We're proud of what we've created and hope it will bring immediate benefits to our audience, but we also know there is room for improvement. We would love to hear what you think in the comments section below or send an email to info@3ieimpact.org.