Mapping evidence gaps on good governance and political competition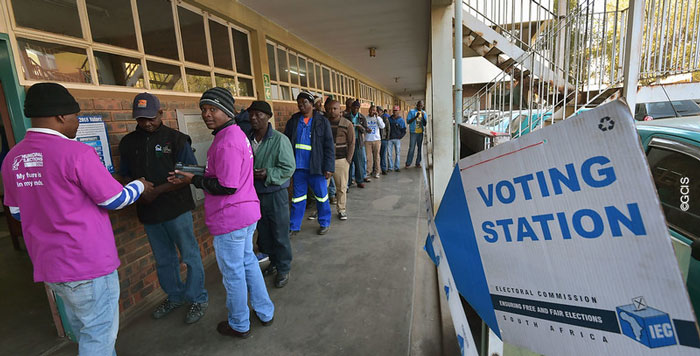 Political decisions for the common good and political accountability are important drivers of development and stability. These are enabled by good governance and political competition. Although an increasing body of evidence highlights the importance of institutions and good governance for development, the number of free countries, according to the Freedom House Barometer, has reached its lowest level in 15 years, which reflects both the quality of governance and the ability of the population to hold their governments accountable through free and fair electoral processes. To understand the extent of the evidence and inform decision-making in these areas, 3ie is developing evidence gap maps (EGMs) on good governance and political competition.
These maps are the last two in a series of EGMs on related areas: rule of law, human rights, civil society, independent media, political competition and consensus building, and good governance. The series was commissioned to 3ie, through NORC at the University of Chicago, by USAID's Center for Democracy, Human Rights and Governance (DRG Center) to explore the state of the evidence base under their key programmatic areas.
3ie conducts EGMs to identify and organize studies that measure the impact of policies, projects, and programs on a topic. EGMs are a visual representation of relevant impact evaluations and systematic reviews, structured by the types of interventions evaluated and the outcomes measured in these studies. The map is an interactive tool that will allow a structured and easy way to access the evidence available on good governance and political competition.
Good governance through government effectiveness
The delivery of basic security and services for the population is highly dependent on the ability of governments, both at the national and local levels, to manage public affairs in an efficient, effective, transparent and accountable manner. Although there is no one definition of good governance, there is a common understanding that it covers government effectiveness (getting things done and meeting goals), responsiveness (addressing needs) and accountability (taking responsibility for decisions).
This map will cover interventions promoting good governance through government effectiveness, accountability and responsiveness. Following the World Bank indicators, it will integrate interventions that focus on the "perceptions of the quality of public services, the quality of the civil service and the degree of its independence from political pressures, the quality of policy formulation and implementation, and the credibility of the government's commitment to such policies". As such, the map will include interventions in the following general areas: transparency, monitoring and oversight; creation of participation opportunities as part of institutional processes and decision-making; capacity building and administrative management; and institutional reform efforts.
[Protocol]
Political competition through elections
Legitimate contestation for ideas and power, free and fair elections, and peaceful transfers of power are some of the key elements that enable peaceful consensus building while ensuring that governments are held accountable on a regular basis. Because these elements are also important criteria for the inclusion of civil society in accountability and decision-making processes, political competition can contribute to increased trust, social cohesion and growth. As part of the wider topic of political competition, elections are a key process for accountability, participation and transfer of power.
This map will focus on interventions promoting political competition throughout the electoral cycle, covering the following areas: legal framework and electoral reforms, political party development, candidate entry and support, civic participation, media ecosystem in elections, election management, electoral security and conflict prevention, electoral justice, and electoral observation and oversight.
[Protocol]
Call for additional studies
While we have already identified a number of studies for the Good Governance and Political Competition EGMs, you can help us make a more comprehensive map by suggesting relevant research.
The EGM protocols (links above) provide more details on the scope for each map, the types of interventions and outcomes we are covering, and the criteria to include studies. The EGMs will include three types of published and unpublished studies:
Systematic reviews evaluating the effectiveness of interventions.
Impact evaluations including one of the following designs: randomized evaluations, regression discontinuity, difference-in-differences, fixed-effects models, interrupted time series, matching, synthetic controls, and instrumental variables.
Qualitative studies including one of the following designs: realist evaluations, contribution analyses, process tracing, contribution tracing, qualitative impact assessment protocols, general elimination methodologies, qualitative comparative analyses, and outcome harvesting.
If you know of a study focusing on any aspect of governance or elections and using any of these designs – particularly if it is unpublished – please share it with us and help us extend the coverage of the EGMs!
Please send your study suggestions for the Political Competition EGM to Cem Yavuz (cyavuz@3ieimpact.org) and for the Good Governance EGM to Lina Khan (lkhan@3ieimpact.org). We will be accepting submissions till 8 December 2021.