How evidence helped address ultra poverty in Malawi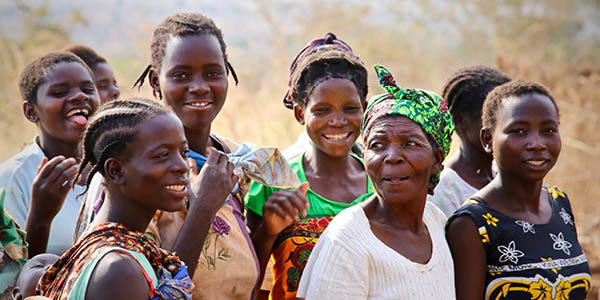 Context
Evaluations of cash transfer programmes have shown that they have a positive impact on reducing poverty, improving human capital and promoting recipients' dignity and autonomy. Yet, policymakers across several low- and middle-income countries, including in Sub-Saharan Africa, continue to be sceptical of these transfers as a poverty reduction strategy. They are concerned that the cash may be wasted on alcohol and tobacco, increase dependency on the state and disrupt local economies. 
The Malawi Social Cash Transfer Programme aims to address the needs of the most vulnerable populations, which are constrained from participating in the labour force because of age (too old or young), chronic illnesses or disabilities. However, like many unconditional cash transfer programmes, this one faced its own share of scepticism. An impact evaluation of the Social Cash Transfer Programme's pilot in 2006 showed the value of the approach to the Ministry of Gender, Children, Disability and Social Welfare, but the programme remained underfunded. 
In 2012,  as funders were considering expansion of the programme, 3ie funded a second impact evaluation, led by researchers at the University of North Carolina at Chapel Hill, the University of Malawi and UNICEF's Office of Research–Innocenti. Using mixed methods, the study assessed the impact of the unconditional transfers on the welfare of children and their caregivers, behaviour change within the household, access to and links with other social services and impact on the familial environment for children in two districts. For proponents of the Social Cash Transfer Programme, the hope was that this larger evaluation might provide further evidence that could allay scepticism and help win needed government and public support.
Evidence
Findings from the 3ie-funded impact evaluation showed that the Social Cash Transfer Programme achieved its primary objective of ensuring food security and improving consumption amongst ultra poor, labour-constrained households. It had significant impacts on the ownership of both agricultural and non-agricultural assets. 
For every Malawian kwacha transferred, participating households generated an additional 0.69 kwacha through productive activity. These results countered arguments that such programmes foster dependency, that poor people do not use cash transfers wisely or that they must be provided with conditions to guard against alleged risk of misuse.
The cash transfers improved adult health and increased the use of health services, but the impacts on young children's health and nutrition were less pronounced. The programme had strong effects on children's school enrolment and regular attendance across all age ranges; however, it also increased child labour within the house. The transfers significantly improved caregivers' outlook on their future well-being, and generated strong positive impacts on the material well-being of children. However, The SCTP was found to have a negative impact on access to other care and referral services for children.
In Malawi, we really understand the value of impact evaluation. Because we've been also working on different pilots and on the point of scaling up, we want to know whether what we want to scale up is worth spending the money. – Esmie Kainja principal secretary, Ministry of Gender, Children, Disability and Social Welfare
Suggested citation
International Initiative for Impact Evaluation (3ie), 2019. How evidence helped address ultra poverty in Malawi [online summary], Evidence Impact Summaries. New Delhi:3ie.
Evidence impact summaries aim to demonstrate and encourage the use of evidence to inform programming and policymaking. These reflect the information available to 3ie at the time of posting. Since several factors influence policymaking, the summaries highlight contributions of evidence rather than endorsing a policy or decision or claiming that it can be attributed solely to evidence. If you have any suggestions or updates to improve this summary, please write to influence@3ieimpact.org
Last updated on 21st October 2020