Innovations in Increasing Immunisation Evidence Programme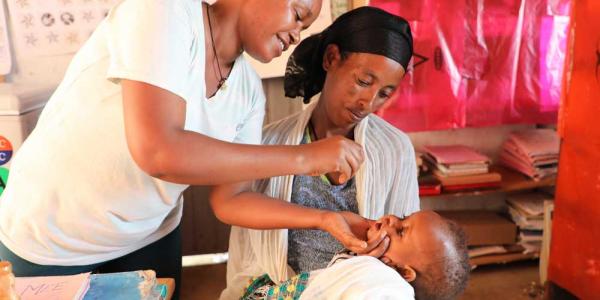 A major challenge in the fight against vaccine-preventable deaths and diseases is the limited evidence available on innovative and successful community-based approaches for expanding immunisation coverage in countries with low or stagnating vaccination rates. To help fill this evidence gap, 3ie has supported six formative evaluations and seven impact evaluations. This programme is supported by the Bill & Melinda Gates Foundation.
Since 2015, we have been actively engaging with stakeholders to share the lessons learned and challenges faced in the course of this programme.
Read the programme flyer to know more about the programme and its impact.
Workshop and conferences
27 February, New Delhi | Learning from innovations in increasing immunisation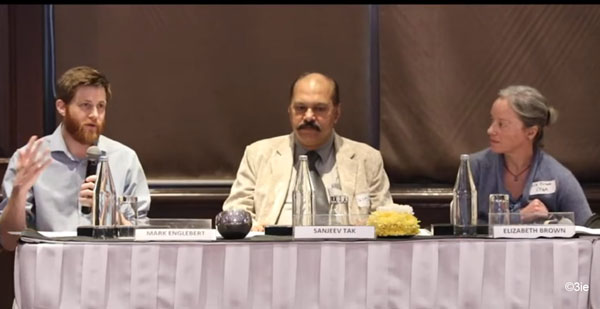 Participants discussed findings and insights from the programme as well as preliminary findings from a formative evaluation synthesis and a forthcoming evidence gap map of effectiveness studies in immunisation. The discussions unpacked the term 'community engagement' and the challenges and lessons in designing, implementing and learning from the evaluations of community engagement-based interventions to improve immunisation. The conference brought researchers and policymakers together to discuss how to conduct and use costing analyses. To read more, click here.
11-12 July, 2017 | Mid-term learning workshop
Participants discussed the challenges associated with implementing technology-enabled interventions in real-world contexts; training front-line health workers with high workloads but limited literacy, skills and exposure to innovations; and experiences with integrating interventions into existing healthcare systems at the institutional and financial levels. To read the workshop report, click here.
Additional resources
Video | Breaking through stagnation: tackling barriers to immunisation coverage
This video summarises the innovative technology and approaches that researchers tested to tackle multiple barriers to increasing vaccination in Ethiopia, India, Kenya, Nigeria, Pakistan and Uganda.
Blog | All eyes on immunization: what do we know about effective vaccination campaigns?, April 2021
Blog | What do we know about what works to increase routine vaccination coverage, April 2020
Blog | A shot in the arm: why engaging with a range of stakeholders matters, April 2019
Blog | Improving child immunisation through technologies for engaging communities: challenges and lessons, April 2018
Media article | Evidence-based strategies for improving the immunisation of children in India, The Asian Age, May 2018
Related content
There are no systematic reviews
There are no replication studies