Evidence impact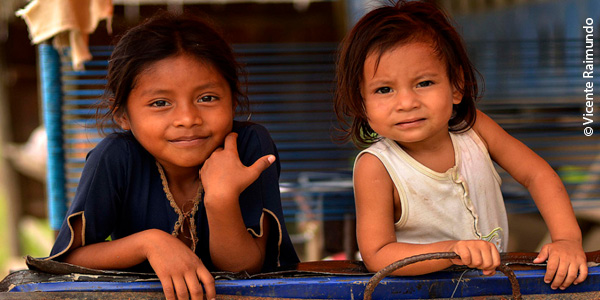 3ie specialises in increasing access to, demand for and use of evidence by governments, parliaments, programme managers, civil society, programme participants and the media. We do this by emphasising the value of planning and engaging with stakeholders to ensure that evaluations and reviews are relevant and useful. We use robust and effective monitoring to measure evidence use so that we can convey evidence impact on programmes and policies with greater confidence.
Read how 3ie measures and classifies evidence impact.
Spotlight
Evidence use is a priority in delivering development effectiveness, in a similar way that promoting better and more relevant evidence is. 3ie's new evidence impact summaries portal showcases how 3ie-supported evidence has informed and influenced decision makers and the factors that contribute to evidence impact.
Read our latest blogs on evidence impact.
Ensuring relevance
We design and manage each of our evidence programmes in partnership with key stakeholders. As a research funder, we understand the role researchers can play in promoting understanding, accessibility and the value of the evidence they produce.  
We require direct, early and ongoing engagement between researchers and users through an explicit stakeholder engagement and uptake plan (for impact evaluations and systematic reviews), for which we provide technical support and feedback through discussions with the teams and their regular reporting.
The 3ie stakeholder engagement and evidence uptake plan is a very important approach for ensuring that the policymakers and other relevant stakeholders who are the ultimate users of the findings of the study are engaged right from the beginning of the evaluation study, rather than waiting till the end of the project.
Strengthening capacity to increase evidence use
We work with our global network of 3ie members and through strategic partnerships regionally and nationally to develop and embed evaluation, synthesis and evidence use capacities of individuals, institutions and national monitoring and evaluation systems. 
We share our knowledge on promoting evidence use, as well as monitoring and measuring it in a number of important ways. In Africa, we work with government partners in Uganda and in the West African region to deliver specific capacity development programmes to improve evidence use in decision-making. We are partnering with a number of key specialists to improve and harmonise monitoring and evaluation training and education. We share our knowledge through the Africa Evidence Network and the Global Evaluation Synthesis Initiative, as well as through bespoke and conference-related skills-building events. 
To know more about what we are doing to strengthen capacity to produce and use evidence, click here.
Monitoring and measuring
We have been pioneering how to monitor and measure evidence uptake and use for more than five years. We know what improves the chances evidence will be relevant and likely to be used. Through consultation with our researchers and learning together, we understand what is most appropriate to expect researchers to do in terms of promoting evidence use. Importantly, we have learned a lot about what a funder can and cannot effectively do to promote evidence use in studies that we fund.
Using our specialised approach to monitoring of engagement and uptake, we have now documented more than 170 instances of how evidence from over 100 3ie-supported studies has been used. Our monitoring shows seven ways in which research findings can have an impact. We list them here alphabetically since we do not value one type over another: (1) Change policies or programmes, (2) Close a programme, (3) Improve the culture of evidence use, (4) Inform discussions of policies and programmes, (5) Inform global guidelines and policy discussions, (6) Inform the design of other programmes, and (7) Scale up a programme.
We have focused our innovation and learning on how to improve evidence use measurement. We have tried a number of different approaches to monitoring, validating and coming up with cost-effective and timely methods that works for our needs. In 2018, we adopted contribution tracing for testing and improving our evidence use claims. This method has helped strengthen our monitoring, as well as our confidence in what we are measuring and reporting.
Evidence use and impact publications
We are publishing what we are learning about evidence use. Our evidence use and impact briefs describe the mechanisms and pathways that have contributed to evidence use that has had a measurable impact.
Want to learn more? Drop us a line at info@3ieimpact.org for a personalized consultation with an Evaluation Specialist.