Adolescents not a monolith, empowerment interventions need to have life-cycle approach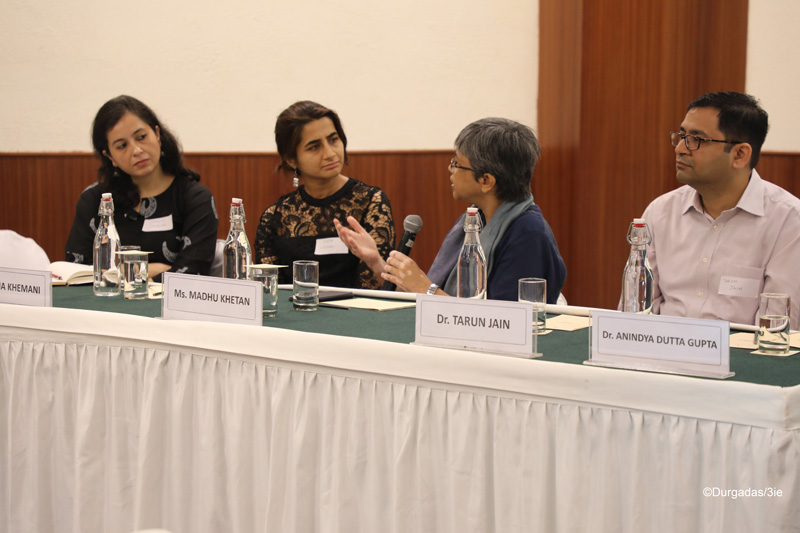 Over the last few months, 3ie has been working with Co-Impact to create a researcher-practitioner partnership to inform a holistic, evidence-informed approach to adolescent empowerment in India. A few weeks ago, we held a workshop to bring together stakeholders from the government, academia, research and grassroots organizations and donors to collaboratively inform a long-term research agenda. This blog includes a few reflections from those conversations.
Why adolescent empowerment matters
Adolescents make up more than 20% of India's population—so ensuring their development and empowerment is essential to delivering on Sustainable Development Goals, especially on gender equality. To set the context for the workshop, we invited a panel of experts to share context-specific challenges and issues faced by adolescents across geographies in India and identify opportunities.
While the discussions yielded a broad range of considerations for research and programming, experts placed particular emphasis on the need to account for the multidimensional experiences of adolescents, sustained impacts of gender norm changes, early-life interventions, and a system-wide approach to advancing adolescent equity and equality.
Adolescents are not a monolith
A broad overarching learning across stakeholder groups has been that adolescents do not constitute a homogenous group. There are intersectionalities in terms of income level, rural-urban location, marriage status, caste identity, tribal identity, non-binary gender – trans and queer. Explaining this further, Sohini Bhattacharya, CEO, Breakthrough, said, "We also need to focus on age-disaggregated data – 10 is very different from 18. Let us have some definitions and lay out what are the three-four parameters that constitute empowerment for adolescents. We are all working on this area but we are looking at the same things in many different ways." Anindya Dutta Gupta, Manager, Girl Capital at Children's Investment Fund Foundation, said, "The cost barrier is a huge issue especially in secondary education – grade nine onwards. Any family with minimal resources sends only sons to school beyond a point. This is why we are focusing on ensuring access as well as making sure we find a way to work with out-of-school girls."  
Taking a systems-change approach
When it comes to adolescents in India, especially adolescent girls, a multi-dimensional approach is a necessity because the kind of challenges they are going to be facing in their lives are coming from many, many different angles.
Shagun Sabarwal, Co-Impact
Highlighting the importance of influencing the political economy, Shagun Sabarwal, Director-Asia Programs at Co-Impact, said, "Interventions addressing gender norms should be embedded in existing programs – what we need is systems change approach and multidimensional policies are one way to go about this." Multicomponent interventions are the need of the hour as change on any single front is not enough. However, scaling them can be challenging unless there is a systemic change.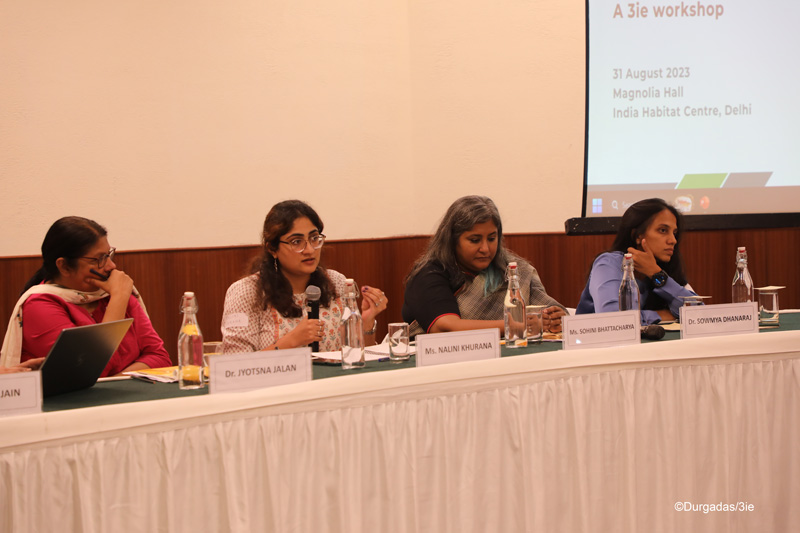 The Government of India is implementing several of these interventions at a large scale, e.g., the National Adolescent Health Programme (RKSK). Instead of creating parallel systems, Sabarwal recommended improving the delivery of existing government-led interventions and making the 'broken systems work'.
Bhattacharya added, "In this respect, working with government institutions – like the hospital system or the education system – is key to ensuring they become part of the government mandate." Tarun Jain, Associate Professor at IIM-Ahmedabad, said, "A system provides a platform for the government and its stakeholders to intervene and address the adolescents as a group. It offers opportunities for sustained long-term programs so we can measure the change in gender-related attitudes."
Madhu Khetan, Program Director, Pradan, drew on the strengths of community-driven frameworks for adolescent empowerment and how the organization is exploring the impacts of layering interventions on NGOs that are embedded in strong community frameworks or use community platforms. Building the capacity of the community to support an enabling environment for adolescents can drive changes at the individual and institutional levels.
Considerations for intervention design
A comprehensive approach to adolescent engagement is important, offering different options and advice on education, employment and entrepreneurship, including advice on gender-based violence.
Madhu Khetan, Pradan
Addressing deep-rooted restrictive gender norms is a prerequisite for women's empowerment and gender equality. For this to happen, prioritizing interventions that 'start young' is crucial. Sabarwal emphasized, "Emerging evidence shows if you intervene at the right age, it has impacts that help in longer-term improvements." The presentations on the Meghalaya Programme for Adolescent Wellbeing, Empowerment, and Resilience (MPOWER) by the Government of Meghalaya by Pooja Khemani, Consultant, Government of Meghalaya and 'Taaron ki Toli', a Breakthrough-supported gender equity program by Jain, underscored the importance of early-life interventions on adolescent development outcomes. The uptake of these programs by the government demonstrates the successes of the multisectoral and lifecycle approaches to promoting adolescent physical and mental health and behaviour change, starting as early as primary school. Khetan, added, "These gender norms are longer in the making and longer to change as well. One has to start early and build this into the work right from the beginning."
There is a difference between skilling, employment, and empowerment and it is important to focus on each of these. Just because a young woman is working it does not mean she is empowered.
Sowmya Dhanaraj, Good Business Lab
Reflections from roundtables
Informed by the research questions, an upcoming paper by 3ie will include a landscape analysis of adolescent-related evidence and interventions in India. An engaging session of the roundtable discussions explored the domains of gender norms, education, health, and skilling, offering a deeper insight into the enablers and barriers for research and programs for adolescent girls.
Enablers and barriers for research and programming on adolescent empowerment: Key takeaways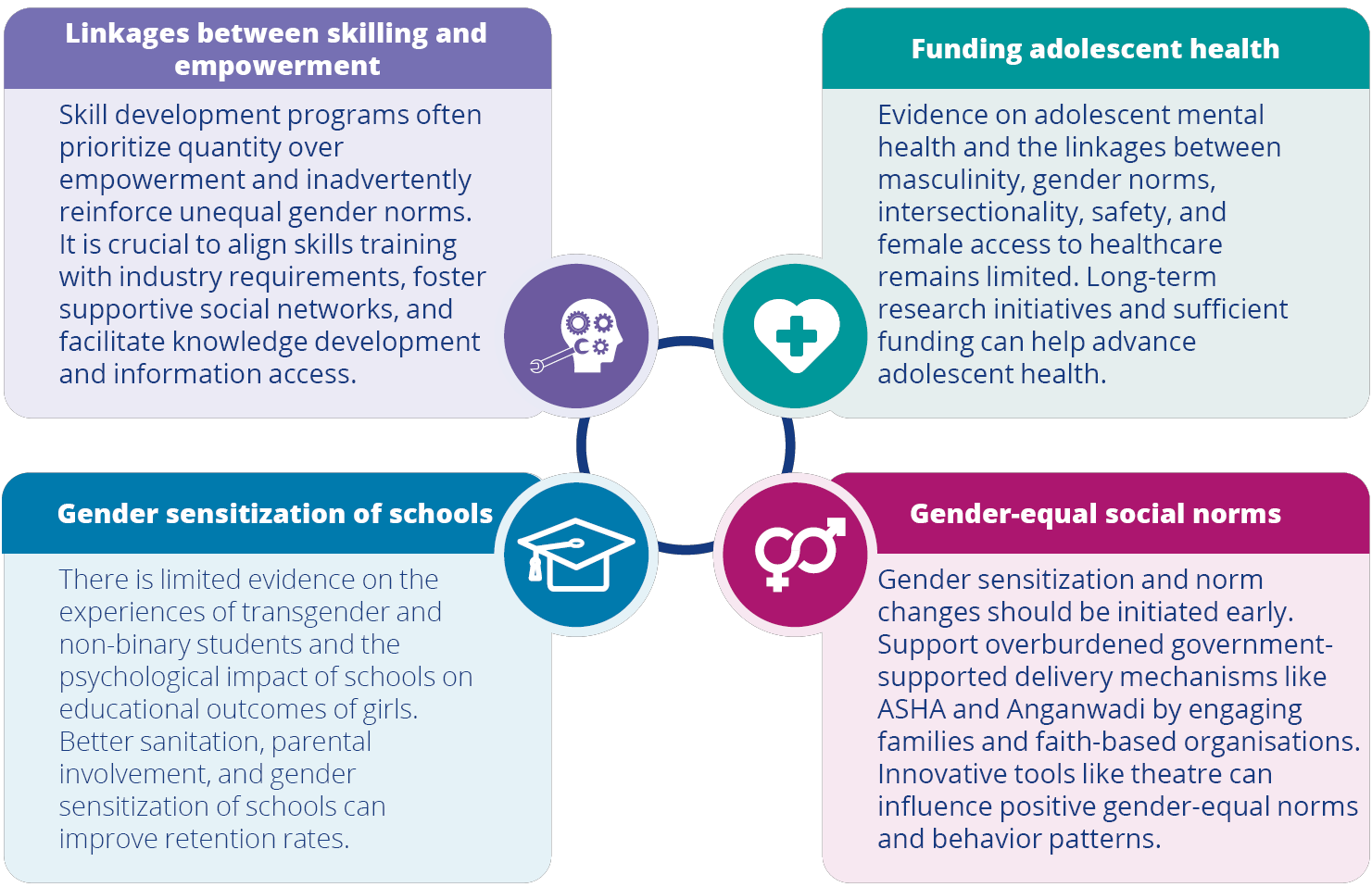 We are grateful to Aastha Dang, Divya Pandey and Tanvi Lal for providing inputs.